current location:
>>
>>
>>
Products
发布时间:2012-05-07 16:39:00
Product name: LD-9201 series infrared hemisphere camera
Release time: 2012-05-07 16:39:00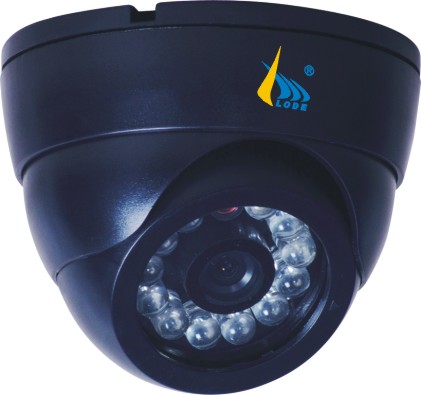 Company name:
Guangzhou Liande Intelligent System Co., Ltd.
Type of business: trade-oriented business
Telephone: 020-87553323
Mobile: 13570426333
Contact: Ren Sheng
Address: 1805, Building A3, Longyuan Building, No. 547 Tianhe Road, Guangzhou
product description:
Product Overview: LD-9201 series infrared hemisphere camera is a compact and stylish infrared camera that integrates camera, protective cover, lens and infrared light source. Adopt 1/3 "SONY HAD CCD, use advanced second-generation DSP digital signal processor to process the image, with outstanding image resolution. The unique infrared lamp design enables the camera to capture even in its dark environment Clear object image. Especially suitable for dark day and night surveillance places such as shopping malls, offices, corridors, hotels, etc. Features: 1. Adopt 1/3 "SONY HAD high-sensitivity image sensor. 2. Low power consumption and stable performance to prevent mirror fogging. 3. The infrared irradiation distance is 20 meters. 4. Anti-interference design: built-in anti-interference circuit. 5. 24-hour monitoring design. 6. DC12V power supply. 7. All black environment design, automatic induction infrared function.
Related Products
Latest topics
More
The intelligent anti-epidemic products collected by the editor [ details ]
More
Cooperative publication