current position:
>>
>>
>>
Products
发布时间:2016-06-29 08:41:46
Product name: Intelligent supervision system for going out and
escrow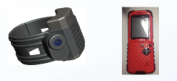 Company Name:
Shanghai Xinrui Information Technology Co., Ltd.
Business Type: Trade Enterprise
Phone: 021-64689377 64689577
Mobile: 18917119399
Contact: Hu Ping
Address: Block A, 12th Floor, No. 1128 Xiangyin Road, Yangpu District, Shanghai
product description:
1. Product introduction The out-of-office escrow intelligent management and control system addresses the weak points of the current supervision method and relies on technical means to thoroughly solve the problem of effective monitoring of offenders' out-going process. It controls the activities and behaviors of offenders for the first time, effectively avoids the out-of-control of offenders, and improves In order to prevent criminals from escaping, the criminals' ability to control their going out is strictly prevented. Through the construction of this system, for out-of-hospital medical treatment, and special leave of prison, etc., through the detection and positioning of out-of-town climax, the full-position location service between out-going criminals and escorting police has been implemented, and the whole process has been tracked and active warnings have been provided; Once the criminal suspect escapes, the trustee's continued positioning of the criminal suspect will greatly enhance the pursuit function.
Related Products
New Product Express
Latest topics
More
Xiaobian collected intelligent epidemic prevention products [ details ]
More
Cooperative Publication