current position:
>>
>>
>>
>>
Products
发布时间:2017-07-27 16:02:07
Product name: JYZ-SD8A Pry Axe (breaking tool)
Release time: 2017-07-27 16:02:07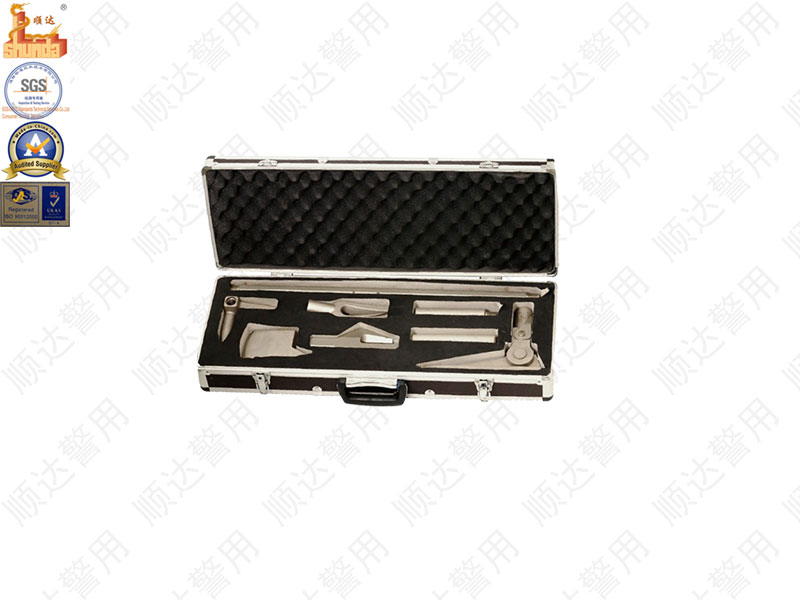 Company Name:
Jiangsu Shunda Police Equipment Manufacturing Co., Ltd.
Business Type: Production Enterprise
Phone: 0523-82055558 / 84893180
Mobile phone: Chairman: Lu Baoxing13801426819 / General Manager: Zhang Cuijin18952620081
Contact: Zhang Cuijin
Address: No. 11 Xingye Road, Chengnan Development Zone, Jingjiang City, Jiangsu Province
product description:
撬斧(破拆工具) JYZ-SD8A Pry Axe ( breaking tool)
I. Use
This product is a set of manual dismantling tools, mainly used for traffic accidents and fire rescue operations. It can forcibly enter cars and rooms for rescue operations, pry, chisel, cut many types of cars, doors, locks and iron plates.
Product structure and use
The whole set of crow axe consists of ratchet crows, metal cutters, prying locks, eagle duckbills, broad axes, handles and other components, which can also be combined separately as required;
Functions and technical parameters of each part
1. Ratchet tool: Combined with handle and handle, it is mainly used for prying the door, the prying force is about 2000KG, the ratchet angle can be freely adjusted by pressing the lock cover, and the force can be continuously and quickly.
2. Metal cutter: Combined with handle and handle, it is mainly used for cutting car body and thin metal plate, and can be used with other tools;
3. Pry lock device: combined with handle and handle, it is mainly used to pry open padlock, lock buckle, lock nose, etc.
4. Eagle Duckbill: This tool is sharp and flexible, combined with handles and handles, it is conducive to the use of small spaces, and is used to force windows and doors
5. Broad axe: Combined with handles and handles, it can split wooden doors, windows, fences, etc. The upper cone is punched outside the metal watch and used with other tools;
6. According to user requirements, each tool can be used in combination;
Related Products
New Product Express
Latest topics
More
Xiaobian collected intelligent epidemic prevention products [ details ]
More
Cooperative Publication