current position:
>>
>>
>>
Products
发布时间:2017-08-31 17:53:45
Product Name: VC-999
Double Tube
Infrared Camera Video Night Vision Camera
Released Time: 2017-08-31 17:53:45
Company Name:
Shenzhen Siyuan Digital Technology Co., Ltd.
Business Type: Production Enterprise
Phone: 075582867534
Phone:
Contact: kairy
Address: F619-20, Long Taili Science and Technology Building, 30 Gaoxin Middle Fourth Road, Central District, Shenzhen High-tech Industrial Park
product description: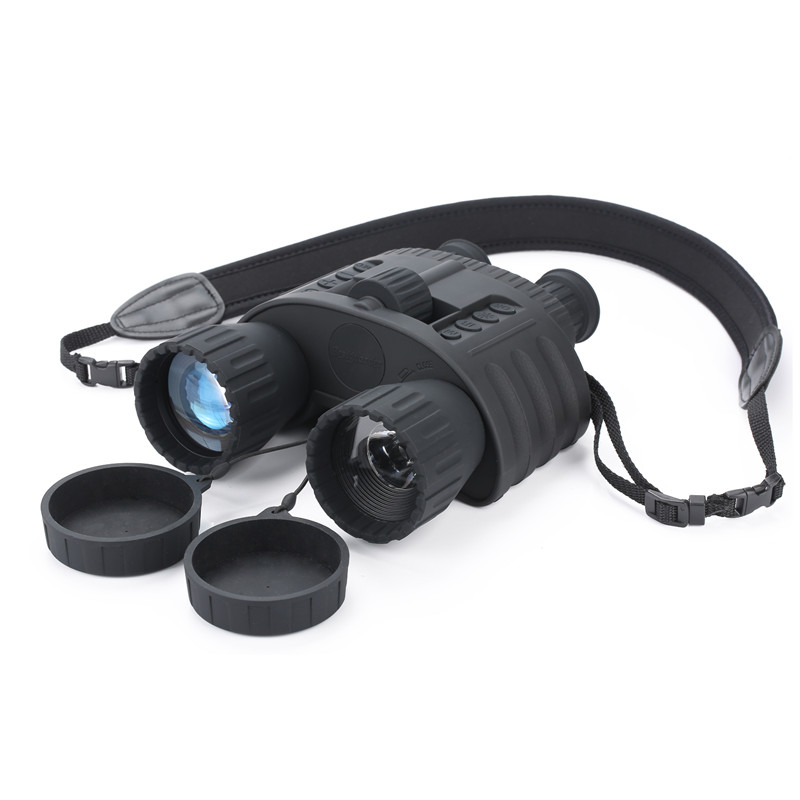 VC-999 = 无人查夜视仪 + 定时红外夜视仪 + 红外数码相机 + 红外摄像机 + 远距离实时红外监控网络摄像机 +USB 移动硬盘 + 双筒数码红外望远镜 Intelligent high-definition seven-in-one portable dual-cylinder infrared night vision telemetry shooting system VC-999 = unmanned night vision device + timing infrared night vision device + infrared digital camera + infrared camera + long-range real-time infrared monitoring network camera + USB mobile Hard Disk + Binocular Digital Infrared Telescope
feature of product:
通过公部安全与电子产品质量检测中心检验, 此款 500 万像素,内置 1.5" 彩色液晶显示屏,带声音高清 720P 录像,放大倍数可达到 20 倍,支持照片或录像拍摄,可以将拍摄时间, GPS 经纬度清晰的显示在照片录像上,带内录和存储功能,实时查看或删除。 1.5" 彩色显示屏可显示拍摄模式与张数,可外接电视或电脑实时监控方便察目标,全黑无光观察距离 300 米内最佳,最高支持 32G 的 TF 卡,持续录像可达近 20 小时,并可实现定时自动拍摄,架设后可实现远距离无人查拍摄,支持移动电源供电拍摄,永不担心没电。 This model has passed the inspection by the Ministry of Public Security and Electronic Product Quality Inspection Center. This model has a 5 -megapixel built-in 1.5 " color LCD display and high-definition 720P video with sound . The magnification can reach 20 times. It supports photo or video shooting. Time, GPS latitude and longitude are clearly displayed on the photo video, with in-band recording and storage functions, real-time viewing or deletion. 1.5 " color display can show shooting modes and number of shots, can be connected to a TV or computer to monitor the target in real time, all black The best light-free observation distance is within 300 meters. The highest support 32G TF card, continuous video can be up to nearly 20 hours, and can realize automatic shooting at regular intervals. After installation, it can achieve unmanned shooting at long distances. It supports mobile power supply shooting, never Worried about losing power.
3: product specifications:
: 高清全数字成像电子式光学彩色成像 Instrument level : HD full digital imaging electronic optical color imaging
★ Internal instrument menu: Chinese
: 日夜两用 ,双筒大口径全镀膜,全波段镜头透光率≥ 98% ★ Instrument structure : day and night, dual- tube large-diameter full coating, full-band lens transmittance ≥ 98%
: 有 Active infrared : Yes
: 自动强光保护 Glare protection : automatic glare protection
+7 片玻璃镜片,表面氧化哑黑 Lens material: aluminum alloy + 7 glass lenses, surface oxidation matte black
: 7 ° ★ Viewing angle range : 7 °
60 线对 ★ Objective lens resolution: 60 pairs
F=1.3 ★ Objective lens aperture: F = 1.3
37.5 mm ★ Focal length of objective lens: 37.5 mm
12.3 mm ★ Eyepiece focal length: 12.3 mm
: ± 1.8mm Eyepiece adjustment range : ± 1.8mm
: 8mm Eyepiece exit pupil distance : 8mm
: 12mm Eyepiece exit pupil diameter : 12mm
:850nm ★ Infrared night vision light : 850nm
4 × 50 mm (光学镜头 :4, 物镜口径 : φ 50mm ) ★ Magnification: 4 × 50 mm (optical lens : 4, objective lens diameter : φ 50mm )
7 片光学全镀红外增透膜玻璃镜片 ★ Lens coating: 7 layers of multilayer optical anti-reflection glass lens
2M Minimum focusing distance: 2M
2M- 无限远 Low light observation distance: 2M- infinity
300 米处识别人脸 ★ Observation and shooting distance without full black: All black can recognize human faces at least 300 meters away
1500 米内最佳,可看清楚 1000 米处人脸 Daytime shooting distance: the best within 1500 meters, can clearly see the face at 1000 meters
:500 万像素 CMOS 感应器 Image sensor : 5 million pixel CMOS sensor   
GPS 经纬度 : 有,手动输入 ★ GPS latitude and longitude : yes , manual input
4*50 倍超高系统放大倍率,红外变倍同步 ★ 4 * 50 times ultra high system magnification, infrared zoom synchronization
5 倍 ★ Digital Zoom: 5x
1.5" 彩色液晶显示屏 ,带内录和存储功能, 1.5" 彩色显示屏可显示拍摄模式与张数,可即时查看或删除,方便察目标 ★ Built-in display: 1.5 " color LCD display with internal recording and storage functions, 1.5" color display can show shooting modes and number of shots, you can view or delete immediately, easy to check the target
2592*1944,1600*1200,640*480/,JPEG ★ Image resolution: 2592 * 1944,1600 * 1200,640 * 480 /, JPEG
1280*720 , 640*480 @30 fps ★ Motion image resolution: 1280 * 720 , 640 * 480 @ 30 fps
GPS 经纬度清晰的显示在照片录像上 ★ Support photo or video shooting at the same time, can clearly show the shooting time and GPS latitude and longitude on the photo
★ Recording function: Yes
★ Auto timer shooting: Yes
TF 卡存储:存储扩展最高 32GB , 全黑动态连续长达近 20 小时的摄录时间 ★ Support TF card storage: storage expansion up to 32GB , full black dynamic continuous recording time of nearly 20 hours
Exposure: automatic control (without memory card as standard)
PAL/NTSC TV mode PAL / NTSC
TV 输出:可连接电视做红外远程实时监控 ★ TV output: can be connected to a TV for infrared remote real-time monitoring
USB 接口类型 : Micro USB 2.0 ,可外接监视器或电脑做红外远程实时监控 ★ USB interface type : Micro USB 2.0 , can be connected to a monitor or computer for infrared remote real-time monitoring
15-80 寸不等 External display up to: 15-80 inches
: 有(不含三脚架),自带挂带,方便携带 Tripod interface : Yes (excluding tripod), comes with strap, easy to carry
:6V(4 节 5 号可充电锂电,镍氢或碱性电池都可 ) ★ Working voltage : 6V (4 No. 5 rechargeable lithium batteries, nickel metal hydride or alkaline batteries can be used )
5-6V 的移动电源可永不断电 , 连接时可连续供电拍摄 ★ Support 5-6V power bank for continuous power and continuous power when shooting
GB 4208-2008 中的 IPX4 等级要求 ★ Waterproof value: The protection level of the fuselage meets the requirements of IPX4 level in GB 4208-2008
CE,FCC.RoHs,WEEE 认证及国内质检报告及公安部安全与电子产品质量检测中心检测报告 ★ International CE, FCC.RoHs, WEEE certification and domestic quality inspection report and inspection report from the Ministry of Public Security Safety and Electronic Product Quality Inspection Center
:-30--+55 ℃ ( 最高 : -40 - 60°C) Working temperature : -30-+ 55 ℃ ( max : -40-60 ° C)
750g ,含 4 节 5 号电池 825 g Weight without battery: 750g , with 825 g of 4 AA batteries
4 : Product accessories
1 套 Three-proof instrument kit: 1 set
(配挂带) : 1 个 Intelligent high-definition 7-in-1 portable dual-tube infrared night vision telemetry shooting system (with hanging strap) : 1
1 条 USB cable: 1
1 条 Video cable: 1
1 个 Shockproof leather bag: 1
1 个 Cleaning cloth: 1
205 ⅹ 169 ⅹ 88 mm [ 长 / 宽 / 高 ] Product size: 205 ⅹ 169 ⅹ 88 mm [ length / width / height ]
Related Products
New Product Express
Latest topics
More
Xiaobian collected intelligent epidemic prevention products [ details ]
More
Cooperative Publication