current position:
>>
>>
>>
Products
发布时间:2017-11-30 16:48:21
Product name
: Helicopter
UAV
Release time: 2017-11-30 16:48:21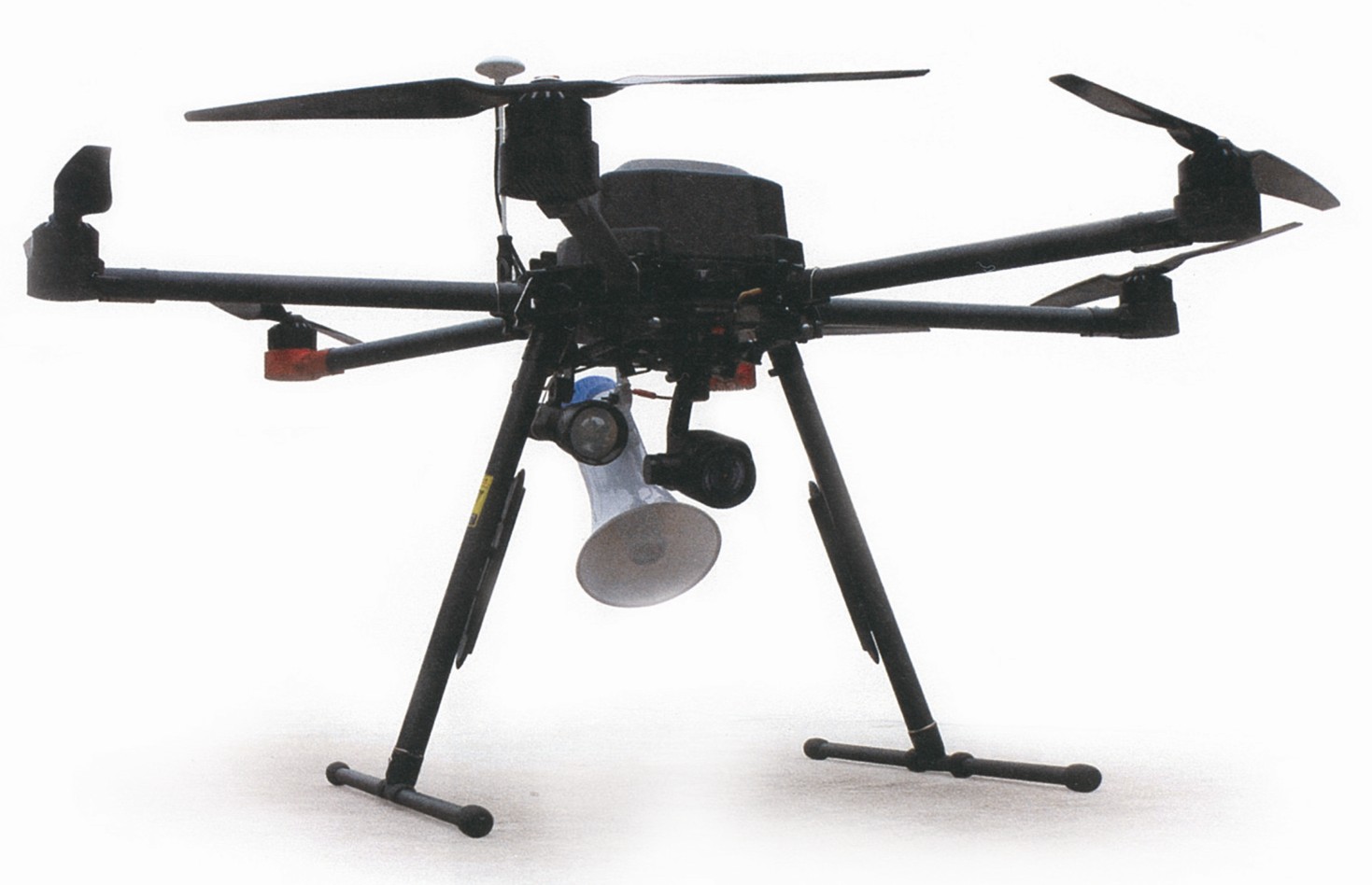 Company Name:
Nanjing Boshell Technology Co., Ltd.
Business Type: Distributor
Phone: 025-84437142
Mobile: 13905178229
Contact: Sun Shanliang
Address: No. 100, Liuying, Zhongshanmen, Xuanwu District, Nanjing
product description:
Product Features:
GPS 飞控系统 强大的地面站智能控制平台 Dual-mode GPS flight control system Powerful ground station intelligent control platform
智能电源管理系统 Intelligent Power Management System for Professional Aerial Photography System
最可靠的 4GLTE 网络监控指挥系统 The most reliable 4GLTE network monitoring and command system for multifunctional measurement and control communication equipment
可搭空中喊话器、照明、抛投等功能 Can be equipped with thermal imaging camera, low-light night vision camera and other functions
飞行器技术参数: * Aircraft technical parameters:
最大负载: 3.5kg UAV Type: Six Rotor UAV Maximum Load: 3.5kg
7kg 外形尺寸: 983*853*687 毫米 Weight (including battery): 7kg Dimensions: 983 * 853 * 687 mm
8 级 飞行时间: 40 分钟(根据负载) Wind resistance: Level 8 Flight time: 40 minutes (depending on load)
Zoom camera parameters:
6.7-134.5mm 变焦倍率: 18 倍光学变焦 Focal length: 6.7-134.5mm zoom magnification : 18x optical zoom
3840*2160 传感器: 1/2.3 SONY IMX117 CMOS Maximum photo resolution: 3840 * 2160 Sensor: 1 / 2.3 SONY IMX117 CMOS
H.264/Mjpeg 支持存储卡类型:支持 SD/SDHC 卡(最大 128G ) Support file storage format: H.264 / Mjpeg Support memory card type: Support SD / SDHC card (up to 128G )
Three-axis brushless gimbal parameters:
± 0.01 ° 云台安装方式:可拆式 Angle jitter: ± 0.01 ° Mounting method: removable
Pitch : -90 ° ~+45 °水平 Yaw : 150 ° Controllable rotation range: Pitch Pitch : -90 ° ~ + 45 ° Horizontal Yaw : 150 °
Advanced suspension technology to ensure stable and smooth shooting quality
Technical characteristics:
8 级 续航时间可达 45 分钟 Wind resistance up to level 8 and battery life up to 45 minutes
云台相机可上下安装 Support different types of camera solutions
Modular folding design, simple operation
Application areas:
:空中监视、目标搜寻、警备监视、会场安保监视、目标跟踪等 Special police applications : aerial surveillance, target search, security surveillance, venue security surveillance, target tracking, etc.
:空中巡航、目标搜录、目标跟踪、警备监视 Anti-drug anti-drug : air cruise, target search, target tracking, security surveillance
:反恐、跟踪搜索、安全监控 Armed police applications : counter-terrorism, tracking search, security monitoring
:交通监管、交通路况检测、交通违法取证、路况巡查、空中执勤等 Traffic police applications : traffic supervision, traffic road condition detection, traffic illegal evidence collection, road condition inspection, air duty, etc.
:森林防火监控、火灾事故空中侦察、山林搜救、森林救灾应急指挥 Forest police : forest fire monitoring, fire accident aerial reconnaissance, mountain forest search and rescue, forest disaster emergency response command
海关巡逻、海关监管、缉私 Customs application: customs patrol, customs supervision, anti-smuggling
:消防抢险、灾情侦察、高楼火灾灾情确认等 Rescue and rescue : fire rescue, disaster investigation, confirmation of fire disaster in high-rise buildings, etc.
Related Products
Latest topics
More
Xiaobian collected intelligent epidemic prevention products [ details ]
More
Cooperative Publication