current position:
>>
>>
>>
Products
发布时间:2018-02-27 10:10:54
Product Name: WI-FI HD 720P
Single-cylinder
Six-in-one Infrared Digital Camera Night Vision
Release time: 2018-02-27 10:10:54
Company Name:
Shenzhen Siyuan Digital Technology Co., Ltd.
Business Type: Production Enterprise
Phone: 075582867534
Phone:
Contact: kairy
Address: F619-20, Long Taili Science and Technology Building, 30 Gaoxin Middle Fourth Road, Central District, Shenzhen High-tech Industrial Park
product description: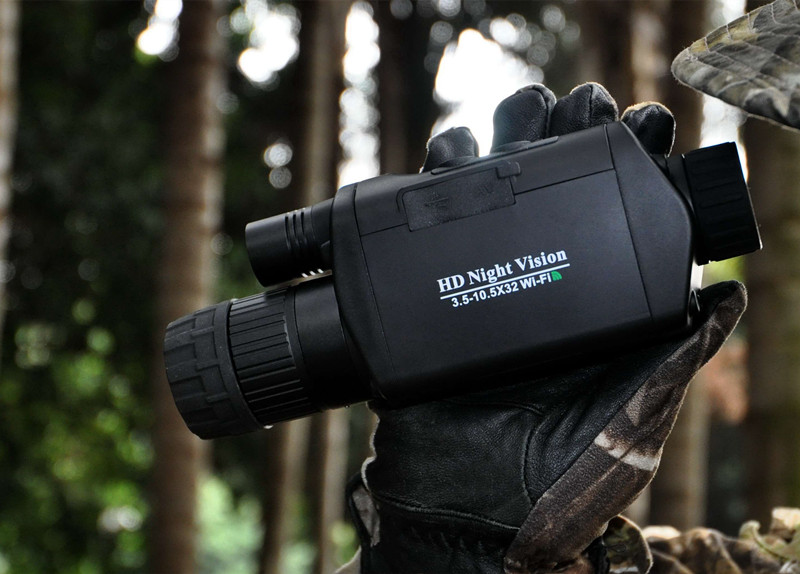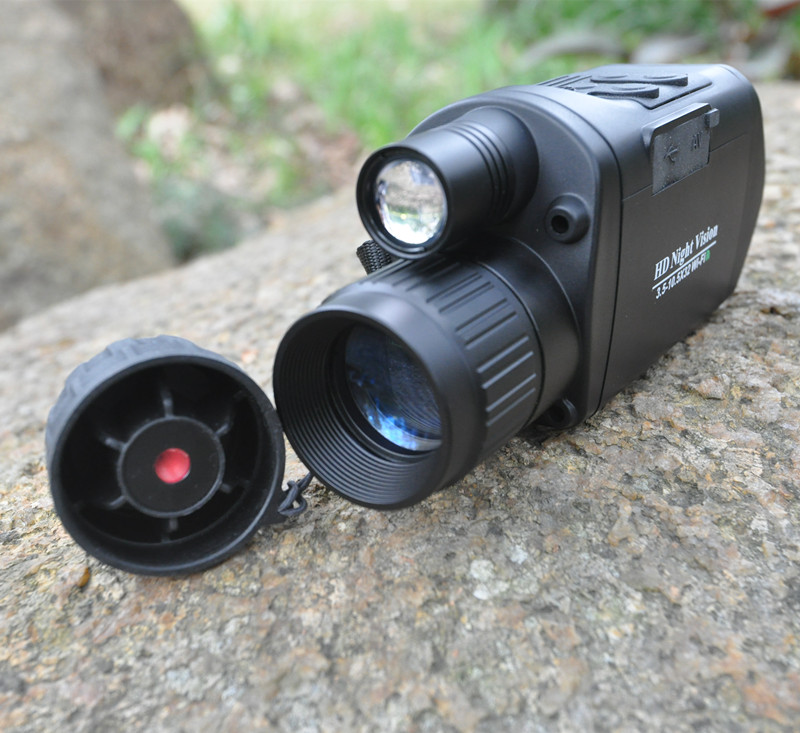 WI-FI 高清 720P 单筒六合一红外数码拍摄夜视仪 Product Name: WI-FI HD 720P Monocular Six-in-one Infrared Digital Shooting Night Vision Device
VC-888 Model: VC-888
Place of Origin: Shenzhen Hi-Tech Park
2018.4 月 Listing date: April 2018
欧盟: 004705028-0001 ,中国 201730367702.8 ,美国 :29636427 Patent application number: EU: 004705028-0001 , China 201730367702.8 , United States : 29636427
/ 英文品牌: Bestguarder Chinese Brand: Qian Li Pai / English Brand: Bestguarder
( 禁止非法用途,用于非法用途责任自负 ) 1 : Applicable customer groups and uses ( Illegal use is prohibited, and you are responsible for illegal use )
Military unit reconnaissance, command and other combat and training purposes
Frontier armed police patrol records, customs anti-smuggling inspections, maritime patrols
The Urban Management Department of the Public Prosecution Law Department and other units counter terrorism and maintain stability, secret law enforcement investigations, audits, law enforcement and evidence collection
, 反偷盗猎 Nature Reserves, Forestry, Wildlife, Scientific Research Institutions, Forest Farms, Wetlands, Forest Parks, etc.
Field observation and ambulance, mountain forest cave tourism, adventure lovers, outdoor tourism
, 调查公司 / 取证记录 News reporters observe and take photos remotely , investigate companies / forensics records
Long-distance observation and photographing by traffic command and highway management departments
/ 银行 / 电力 / 铁路水利 / 钢铁厂 / 防暴 / 高层作业等危险行业的远距离观察和拍照 Long-distance observation and photographing of dangerous industries such as fire fighting / banking / electricity / railway water conservancy / steel plant / riot control / high-rise operation
/ 铁路和港口的远距离夜间观察和拍照 Long-range night observation and photographing of forestry management, geological exploration, petroleum production units, airport management, large-scale rally management units / railways and ports
Environmental protection, safety in production supervision or animal observation
= 红外夜视仪 + 红外数码相机 + 红外摄像机 + 远距离实时红外监控网络摄像机 +USB 移动硬盘 + 单筒数码望远镜 2 : High-definition six-in-one infrared digital photo camera night vision device = infrared night vision device + infrared digital camera + infrared camera + long-range real-time infrared monitoring network camera + USB mobile hard disk + monocular digital telescope
feature of product:
1.5" 彩色液晶显示屏,高清 720P 录像,光学放大倍数可达到 31 倍,支持单张照片或录像拍摄,可以将拍摄时间清晰的显示在照片录像上, 带内录和存储功能 , 1.5" 彩色显示屏可显示拍摄模式与张数,可回放或删除,且方便侦察目标,当外接电视或电脑可实时监控输出录像,全黑无光观察距离 350 米内最佳,最高支持 32G 的 TF 卡,可支持安卓苹果操作系统,无缝对接免费的 APP ,实现 WI-FI 传输。 This built-in 1.5 " color LCD display, high-definition 720P video, optical magnification can reach 31 times, supports single photo or video shooting, can clearly display the shooting time on the photo video, in- band recording and storage function , 1.5 "The color display can show the shooting mode and the number of shots, which can be played back or deleted, and it is convenient to detect the target. When the external TV or computer can monitor the output video in real time , the best black and dark observation distance is 350 meters. , Can support Android Apple operating system, seamless docking with free APP , to achieve WI-FI transmission.
3: Infrared digital night vision device specifications:
: 高清全数字成像电子式彩色显像管 Instrument level : HD full digital imaging electronic color picture tube
: 单目单物,大口径全镀膜,全波段镜头透光率≥ 98% Instrument structure : monocular single object, large-diameter full coating, full-band lens transmittance ≥ 98%
: 有 Active infrared : Yes
: 自动强光保护 Glare protection : automatic glare protection
9 ° Viewing angle: 9 °
+ 100 °〜 -400 ° Diopter adjustment: + 100 ° ~ -400 °
F=1.2 Objective lens aperture: F = 1.2
: 15mm Eyepiece exit pupil distance : 15mm
:3W,850nm Infrared night vision light : 3W, 850nm
3.5 × 32 mm (光学镜头 :3.5, 物镜口径 : φ 32mm ) Magnification: 3.5 × 32 mm (optical lens : 3.5, objective lens diameter : φ 32mm )
Lens coating: multilayer double-sided optical full-coated infrared AR coating glass lens
2M Minimum focusing distance: 2M
2M- 无限远 Low light observation distance: 2M- infinity
350 米内最佳,可看清人脸 Observation distance of full black: best within 350 meters, can see human face clearly
:1/3 CMOS 感应器 Image sensor : 1/3 CMOS sensor  
1.5/2/3 倍 Digital zoom: 1.5 / 2/3 times
1.5" 彩色液晶显示屏 Built-in display: 1.5 " color LCD display
1280*720,640*480/JPEG Image resolution: 1280 * 720,640 * 480 / JPEG
1280*720 , 640*480@30FPS Dynamic image resolution: 1280 * 720 , 640 * 480 @ 30FPS
SDHC 4GB 〜 32G TF 卡, 全黑动态连续长达近 9 小时的摄录时间,如使用移动电源可持续不间断供电 The highest support SDHC 4GB ~ 32G TF card, all black dynamic continuous recording time of nearly 9 hours, such as the use of mobile power to continue uninterrupted power supply
Exposure: automatic control
PAL/NTSC TV mode PAL / NTSC
5 levels of infrared adjustment, support time setting, time displayed on photo video
1280x720 ,无缝对接免费的 APP ,可支持安卓苹果操作系统,实现 WI-FI 传输。 WI-FI supports point-to-point connection for video transmission. The video resolution is 1280x720 , and it is seamlessly connected to the free APP . It can support Android and Apple operating systems to achieve WI-FI transmission.
Computer, TV output: can be connected to a computer TV to output the monitoring screen in real time
: USB 1.1 USB interface type : USB 1.1
: 有 1 处(不含三脚架) Tripod interface : 1 (excluding tripod)
:6V(4x5 号 AA , 5 号碱性电池) Working voltage : 6V (4x5 AA , 5 alkaline batteries)
5-6V/1A ,可持续不间断供电 Support mobile power 5-6V / 1A , continuous uninterrupted power supply
:-40--+60 ℃ Working temperature : -40-+ 60 ℃
440 克 Weight without battery: 440g
IPX4 Waterproof value: IPX4
CE, 美国 FCC. 欧盟 RoHs 认证及国内质检报告 EU CE, US FCC. EU RoHs certification and domestic quality inspection report
4 : Product accessories
(配便携手腕带): : 1 个 Infrared digital night vision device (with portable wrist strap) : 1
1 条 USB cable: 1
1 条 Video cable: 1
1 个 Carrying case and lens cleaning cloth: 1 each
1 本 Chinese manual: 1
190 ⅹ 64 ⅹ 54 mm [ 长 / 宽 / 高 ] Product size: 190 ⅹ 64 ⅹ 54 mm [ length / width / height ]
Related Products
Latest topics
More
Xiaobian collected intelligent epidemic prevention products [ details ]
More
Cooperative Publication