current position:
>>
>>
>>
Products
发布时间:2018-11-14 16:12:03
Product Name: Built-in Antenna Phone Phone Shielding Device Shielding Mobile Unicom Telecom 2G, 3G, 4G, Network Shielding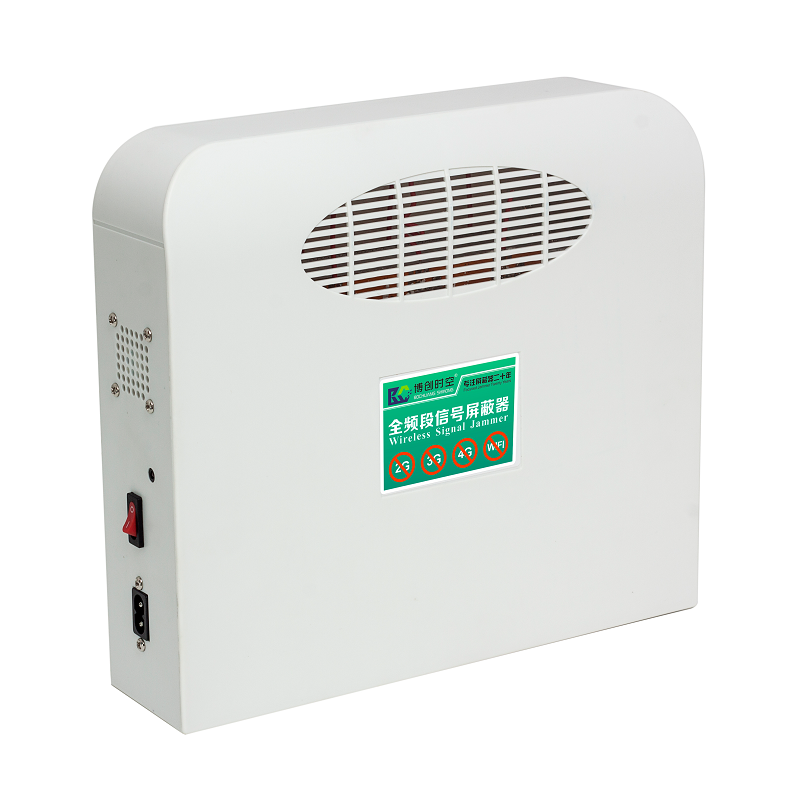 Company Name:
Shenzhen Borch Space-Time Communication Technology Co., Ltd.
Business Type: Production Enterprise
Phone: 13798491049
Mobile: 13798491049
Contact: Wu Jianglin
Address: No.212-213, Building A, Yingbo Industrial Park, Longhua District, Shenzhen
product description:
Please look for Borch Space-Time Shield Factory products.
Enjoy free replacement for one year, long-term maintenance, etc.
Excellent service!
Technical consultation: 13798491049 Wu Sheng!
In the information age, the rapid development of communication technology, mobile phones have become indispensable for people's daily work and life
Important tools, but the widespread use of mobile phones also generates some issues that cannot be ignored, mainly:
☆ 1.1 became a new leak channel, posing a threat to the security of confidential information
The development of science and technology, the positioning, tracking and monitoring of mobile phones have become important investigative methods and intelligence sources in various countries around the world.
Regardless of whether or not a mobile phone is used in a secret place, as long as it is in standby, it is very likely to cause a leak, which will bring to the unit or individual, and even the country.
Serious harm.
☆ 1.2 become a new source of noise pollution, affecting normal work order
The popularity of mobile phones has gradually deteriorated the environment of conference rooms, courts, libraries, schools and other places. The noise generated by mobile phones has damaged the security of these places.
The quiet and serious atmosphere has affected the development of people's daily work.
☆ 1.3 has become a new insecure factor, bringing hidden dangers to production safety for enterprises
The use of mobile phones at gas stations, gas stations, oil fields, oil depots, gas stations, etc. can cause serious fire consequences
☆ 1.4 became a new criminal means, affecting social stability
Some opportunistic people used their mobile phones to go to the exam dance, and some hostile elements used him to commit crimes. The facts show that mobile phones have
Has become a crime tool that adversely affects social stability
A product feature:

1. Effectively shield GSM / CDMA / DCS / PHS / 3G (TDSCDMA / WCDMA / CDMA2000) and other frequency bands;

2. The new aluminum alloy oxidation shell with high heat dissipation performance ensures long-term stability of the equipment;

3. Adopt foreign advanced chips and technologies, slow start circuit design, high integration;

4. UHF broadband interference technology is used, which only interferes with the downlink and does not affect the base station;

5 Multi-channel segmented independent shielding 3G technology, better shielding effect;

6 Stand-alone transmit power of 10W, about 2W per channel;

7, effective shielding range of 20-60 meters (depending on the network signal condition of the operator);

8. Can work continuously without downtime all year round;

Two applicable places:

1. English class examinations, college entrance examinations, middle school entrance examinations, adult examinations, and other classroom shields;

2. Meeting places that require confidentiality, such as party and government agencies;

3. Courts, detention centers, large and small prisons, etc.

4. Gas stations, oil depots, oil fields and other flammable places;

5. All places where mobile phones are prohibited;
Related Products
New Product Express
Latest topics
More
Xiaobian collected intelligent epidemic prevention products [ details ]
More
Cooperative Publication